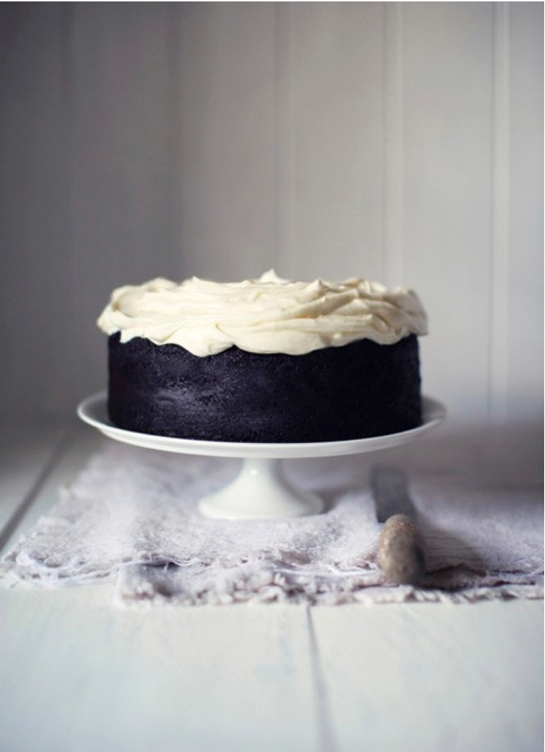 You don't have to wait
till St. Patrick's day to make this moist and savory Guinness & Honey Chocolate Cake, but if you do it will sure to be a hit on that holiday. Made with our smooth and floral
Star Thistle
honey, this easy dessert goes just as well with
coffee
,
tea
, or, yep—Guinness. Happy St. Patrick's Day.
—Zeke

Guinness & Honey Chocolate Cake

For Cake
1 cup Guinness MINUS 2 tablespoons
½ cup + 2 Tablespoons butter
½ cup cocoa
1 cup superfine sugar
3/4 cup + 1 Tablespoon Star Thistle Honey
¾ cup sour cream
2 eggs
1 Tablespoon vanilla extract
2 cups all-purpose flour
2 ½ teaspoons baking soda

For Frosting
8 oz cream cheese
1 ¼ cups powered sugar
½ cup heavy cream

Preheat oven to 325. Grease 9-inch springform pan and line with parchment paper.

Heat sliced butter and Guinness in large saucepan until butter is almost melted, add honey and blend well until mixture is fully blended. Remove from heat. Whisk in superfine sugar and cocoa. Beat sour cream, eggs and vanilla in a separate bowl; add to the Guinness mixture in saucepan. Blend well, then beat in the flour and baking soda.

Pour batter in to pan and bake for the first 20 minutes at 325, then increase temperature to 350 for last 25-30 minutes - check with toothpick (should come out clean). When done, cool completely in the pan on a wire rack.

For frosting, beat powered sugar and cream cheese together until creamy. Add heavy cream and beat until spreadable. Lay it on thick like a good Irish brogue.